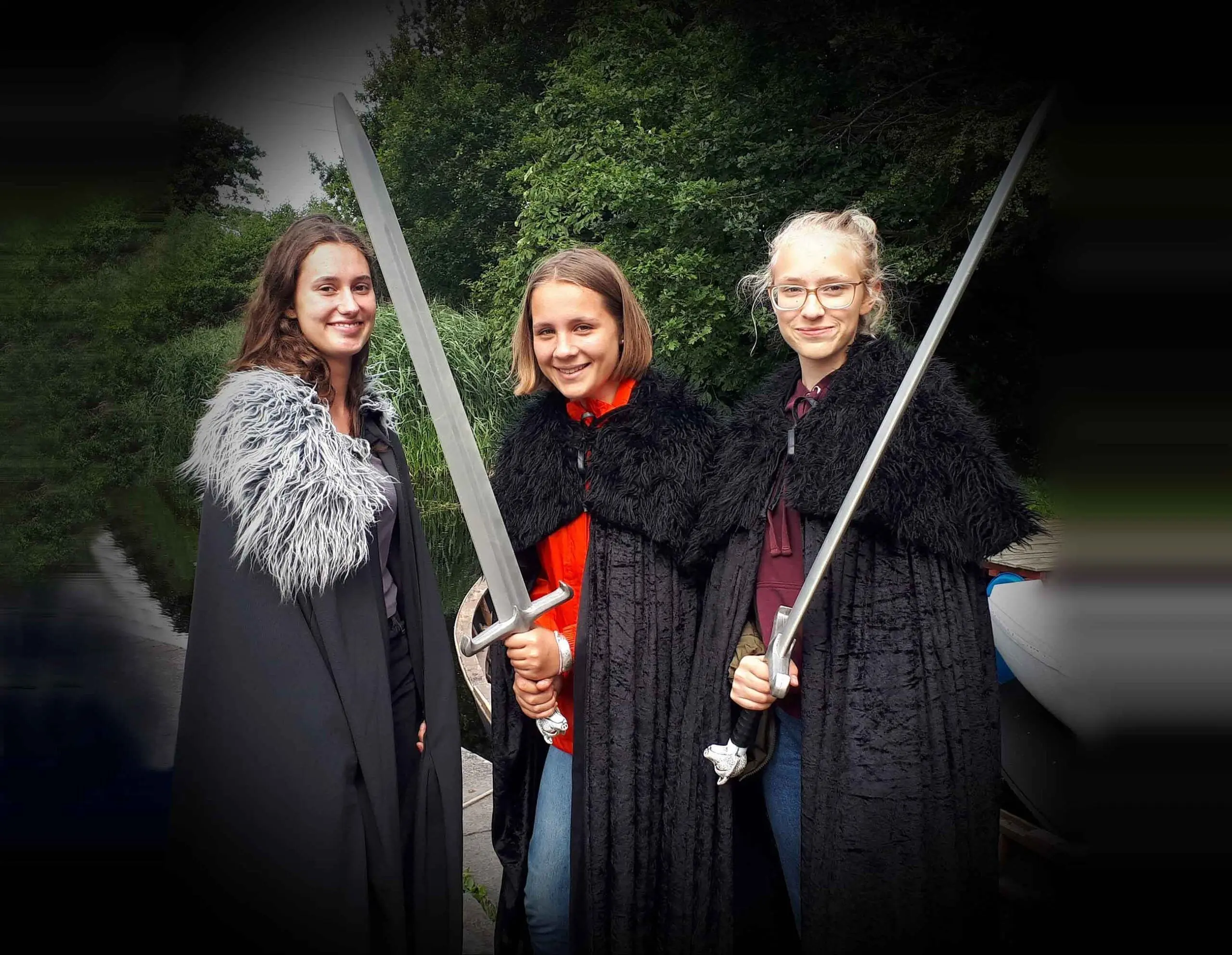 HALLOWEEN MYTHOLOGY TOUR – PÚCA PADDLE
11
11 people viewed this event.
Welcome to the Home of Halloween – the Boyne Valley. For 1000's of years our ancestors have honoured and celebrated our living and our dead on the night of Samhain when all souls converge. Inland in County Meath the Hill of Ward is central to all things Halloween and to this day still maintains the ritual of lighting the first light of the Celtic new year.
Join us on the water for a paddling tour with stories of fact and fiction, legend and myth, history and fantasy as we wind our way along the Boyne Canal.
Focusing on Boann – the Goddess of the Boyne – tales abound of magic, knowledge, heroes and the origins of the Boyne river itself. Boann is the source of everything to come.
Hear of the treachery of Boann and Dagda and how he came to lose Newgrange.
The quest of Boann's son Aengus Óg too find his true love.
Why was the Salmon of Knowledge so clever?
How was the Boyne river actually created?
Find answers to these questions and more right in the heart of the Boyne Valley.
Suitable for all ages and abilities. No previous experience required.
This is very much a 'dry' water activity and no wetsuit is required to participate; just dress for the weather!
Rates
Adult – €25
Child – €15
Full Boat – €219 (Fits up to 8 people)
Duration
90 minutes
Contact Number: 086-3616420
Email: info@boyneboats.ie
Website: boyneboats.ie